Commercial Entrance
Offer your employees and visitors peace of mind with the installation of our DURAROC non-slip coating. Embellish your ramps, steps and outdoor facilities and make them safe!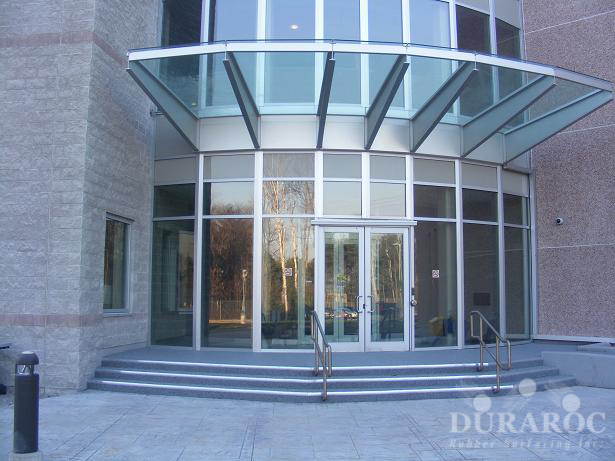 Playgrounds
Our DURAROC rubber coating is ideal for municipal, commercial and even residential playgrounds. In addition to providing a safe surface, it also meets CSA standards for elevated installations where there is a risk of falling.
With the installation of our rubber coating underneath and around the game modules, this will not only make the surface anti-slip, but also resistant to mold and heat.
The DURAROC rubber coating is cooler than the concrete, making the playing time much more pleasant and comfortable!
Custom Colours and Logos
Indoor and Outdoor Pools
Our non-slip coating is ideal for wet surfaces, such as pool decks. Our product is mold resistant, it makes your surface safe and provides superior comfort.
Apartment and Commercial Buildings